Startupbootcamp Digital Health Hackathon
01/13/2017 @ 18:00

-

01/15/2017 @ 18:30
It doesn't matter if you don't have a cape, if you're a fireman or a doctor, some heroes just need a laptop and 36 hours to save lives.
Here in Startupbootcamp Digital Health Berlin, we are very excited to welcome you for our first Health Hackathon.
We are looking for budding Tech entrepreneurs, health enthusiasts, UX designers, students and business developers. Even if you don't match with the description we accept everyone to join in, and please don't worry about getting team-membersbecause you can form your own team here, on location! (pre-formed teams are welcome too – 4ppl max).
Providing you help from our deck of amazing mentors on board, the purpose of this hackathon is to get your IoT knowledge together with ours from the digital health scene. With that, your goal will be to create solutions that will be used as a consulting tool for health market.
You'll be able to form teams and learn more about the challenges in the preparation day, which starts on Jan 13th at 6pm. On this first day you'll not stay overnight.
This event is totally free! The F&B is on us, however, you must register quickly to get your place.
Of course your effort will be rewarded. We are giving a 2000€ money prize for the winner and for the rest of our challengers a category prize and bunch of amazing giveaways!!
We will announce the challenges soon so stay tuned for their reveal.
About Startupbootcamp Digital Health Berlin:
The program supports innovative startups that combine medical knowledge with smart technologies, with special focus on behavior change, diagnostics and genomics, big data and analytics. We provide mentorship, funding, logistic support and access to our huge network of industry specific mentors, corporate partners, angels and VC's to up to 10 high potential Digital Health startups from around the world.
Startupbootcamp Digital Health Berlin cooperates with several distinguished partners.
Globally with: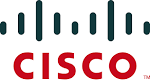 Locally with: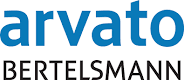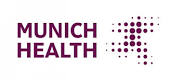 For the Event with:


Know more about at:
www.startupbootcamp.org/accelerator/digital-health-berlin/